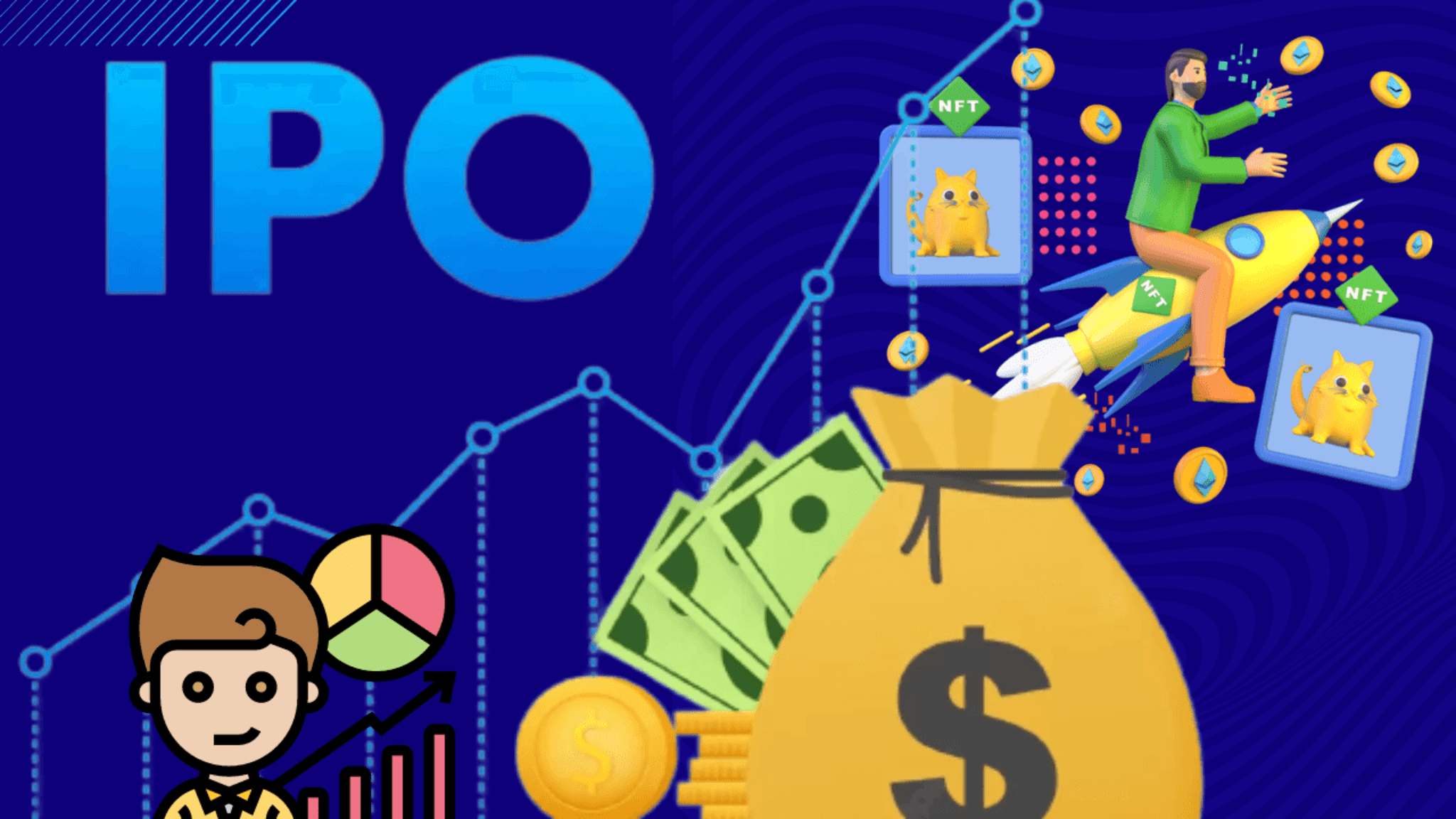 Manoj Vaibhav Gems IPO GMP: Manoj Vaibhav Gems N Jewellers Limited, a prominent name in the Indian jewelry industry, has opened its IPO for subscription from 22 September 2023 to 26 September 2023.
The IPO is currently active but has received a lukewarm response from investors so far, with a subscription rate of just 0.08 times on the National Stock Exchange (NSE) as of the latest data available.
Manoj Vaibhav Gems IPO
---
Manoj Vaibhav Gems N Jewellers has offered 91,20,664 equity shares, receiving bids for only 7,25,328 shares across all categories. The IPO comprises a fresh issue of up to Rs. 2100.00 million and an offer for sale of up to 2,800,000 equity shares.
This includes an anchor portion of 37,70,627 equity shares. The issue is 100% book building, with a price range set between Rs. 204 and Rs. 215 per equity share. The face value of the shares is Rs. 10, and the tick size is Re. 1.
Investors can bid for a minimum of 69 equity shares and in multiples thereof. The maximum subscription amount for retail investors has been capped at Rs. 2,00,000. For QIB, the maximum bid quantity is 9120627 equity shares in multiples of 69 equity shares, calculated at the lower end of the price band. NIB can bid for a maximum of 6546996 equity shares, also in multiples of 69.
Bajaj Capital Limited and Elara Capital (India) Private Limited are the Book Running Lead Managers for the IPO, while Axis Bank Limited and Kotak Mahindra Bank Limited are the sponsor banks.
The tepid response to the IPO so far raises questions about investor sentiment towards the jewelry sector, which has been traditionally considered a safe haven. The company's performance and the IPO's ultimate success will be keenly watched as it could set the tone for other players in the industry contemplating going public.
Investors interested in the IPO have until September 26, 2023, to make their bids, and given the current subscription levels, there seems to be ample opportunity for late entrants.
Manoj Vaibhav Gems IPO Buy or Not
---
The financial metrics and valuations of the company have been the talk of the investment community, especially given the company's robust Profit After Tax (PAT) of ₹71.60 crore for the year 2023.
The issue price for the IPO has been set at ₹215 per share. With an Earnings Per Share (EPS) of 18.32 for the year 2023, the company's Price-to-earnings (PE) ratio stands at an impressive 27.37x. This is indicative of the strong earning potential of the company, making it an attractive proposition for investors.
Further bolstering its financial credentials, the company has reported a Return on Equity (ROE) of 23.19%, a Return on Net Worth (RoNW) of 20.78%, and a Return on Capital Employed (ROCE) of 17.71%. These figures suggest efficient use of capital and strong profitability, factors that are likely to appeal to long-term investors.
However, it's worth noting that the company has a Debt-to-Equity ratio of 1.34, which may raise some concerns about its leverage position. The Net Asset Value (NAV) per share is ₹69.82, and the company boasts total assets worth ₹1082.82 crore. The market capitalization is expected to be around ₹1050.22 crore post-IPO.
The pre-holding of the company is 100.00%, and it is expected to change to 74.27% post-IPO, indicating a significant dilution but also an influx of capital that could be used for expansion and debt repayment.
The team review suggests that this IPO is a good option for long-term investment, reinforcing the strong financial metrics and growth potential of Manoj Vaibhav Gems N Jewellers Limited.
Invest in Manoj Vaibhav Gems
---
Click on the "Open an Account"
Fill in the required details
Complete the verifying your identity
Login to Your Account
Search for Manoj Vaibhav Gems IPO.
Place an Order.
Manoj Vaibhav Gems IPO Details
---
| | |
| --- | --- |
| Open Date | 22-Sep-23 |
| Close Date | 26-Sep-23 |
| Lot Size | 69 |
| IPO Size | ₹ 270.20 Cr |
| IPO Price Range | ₹ 204 to ₹ 215 |
| Min Investment | ₹ 14076 |
| Listing Exchange | BSE, NSE |
| Basis of Allotment | 03-Oct-23 |
| Refunds | 04-Oct-23 |
| Credit to Demat Account | 05-Oct-23 |
| Listing Date | 06-Oct-23 |
| DRHP | Download |
| RHP | Download |
Manoj Vaibhav Gems IPO GMP
---
| GMP Date | IPO Price | GMP | Sub2 Sauda Rate | Estimated Listing Price |
| --- | --- | --- | --- | --- |
| 26-09-2023 | 215.00 | ₹10  | 500/7000 | ₹225 (4.65%) |
| 25-09-2023 | 215.00 | ₹10  | 500/7000 | ₹225 (4.65%) |
| 24-09-2023 | 215.00 | ₹18  | 900/12600 | ₹233 (8.37%) |
| 23-09-2023 | 215.00 | ₹16  | 800/11200 | ₹231 (7.44%) |
| 22-09-2023 | 215.00 | ₹13   | 700/9800 | ₹228 (6.05%) |
| 21-09-2023 | 215.00 | ₹0  | — | ₹215 (0%) |
On 20 September 2023, Manoj Vaibhav Gems introduced its IPO at ₹215 per share. Interestingly, the Grey Market Premium (GMP) showed no movement initially, staying put at the IPO price. There was no Sub2 Sauda Rate, an informal measure of IPO performance, available. The estimated listing price, thus, was the same as the IPO price: ₹215.
The scenario remained much the same on 21 September 2023. The GMP recorded no change, holding at ₹215. Again, there was no Sub2 Sauda Rate, keeping the estimated listing price unchanged at ₹215.
Fast forward to 22 September 2023, the IPO started to gain traction. The GMP jumped to ₹13, taking the estimated listing price to ₹228. That's a surge of 6.05% over the IPO price. The Sub2 Sauda Rate indicated 700/9800, reflecting the growing market interest.
The optimism continued until 23 September 2023. The GMP moved up further to ₹16. Consequently, the estimated listing price also saw a bump, now standing at ₹231. This marked a 7.44% increase over the IPO price. The Sub2 Sauda Rate for the day was 800/11200, underlining the escalating demand among investors.
On 24 September 2023, the GMP sustained its upward trend and was recorded at ₹18, keeping the estimated listing price at ₹233. This translates into an 8.37% increase from the initial IPO price. The Sub2 Sauda Rate was consistent at 900/12600, signaling strong investor enthusiasm.
As of the latest update on 25 September 2023, the GMP remains stable at ₹18. There has been no change in today's movement, keeping the estimated listing price at ₹233, or an 8.37% increment from the IPO price. The Sub2 Sauda Rate remains at 900/12600.
About Manoj Vaibhav Gems 'N' Jewellers Limited
---
In the bustling markets of South India, particularly in Andhra Pradesh and Telangana, one name stands out in the jewelry sector: Manoj Vaibhav Gems N Jewellers. Established with a vision to revolutionize the jewelry retail industry, the brand has carved a niche for itself, offering an exquisite range of gold, diamond, and gemstone jewelry.
Founded by the late Mr. Manoj Kumar Grandhi, the brand was initially a proprietorship concern that started its journey in 1994 from Visakhapatnam, Andhra Pradesh. Over the years, it has grown under the visionary leadership of Mrs. Bharata Mallika Ratna Kumari Grandhi and her daughter Grandhi Sai Keerthana.
With a strong presence in the micro-markets of Andhra Pradesh and Telangana, Manoj Vaibhav Gems N Jewellers operates 13 showrooms across 8 towns and 2 cities. The brand has captured a significant market share, accounting for approximately 4% of the overall market and 10% of the organized market in these two states as of FY2023.
A significant 77% of the brand's retail showrooms are strategically located in Tier 2 and Tier 3 cities, catering to the semi-urban and rural markets. The remaining showrooms are situated in the mini-metro city of Hyderabad and the Tier 1 city of Visakhapatnam, serving the urban clientele. This dual focus has enabled the brand to tap into the vast potential of both rural and urban markets effectively.
To stay updated with the latest information related to the stock market and receive live stock market updates, follow Sharedhan and stay connected with us. Check out Today's Share Market Open or Closed.
Disclaimer: The views and recommendations made above are those of individual analysts or broking companies, and not of Sharedhan. We advise investors to check with certified experts before making any investment decisions.